Our Criminal Practice: Felonies & Misdemeanors

If you or a loved one have been arrested and charged with a crime, or have learned that you may be the subject or target of a criminal investigation, the most important decision you can make is deciding who will represent you in fighting against these charges....or in putting a halt to the investigation.

Being accused of a crime is a very serious matter. And having a criminal conviction on your record will have long-standing and devastating consequences for you and your family.

Given the stakes, when searching for an attorney that you or your family can rely on, you should find a defense attorney who:
Possesses the highest level of professional skills

Has successfully represented people accused of wrongdoing for years

Can assure you and your family that you will receive the kind of personalized attention and care that you deserve

And is willing to work with you to pay for his services.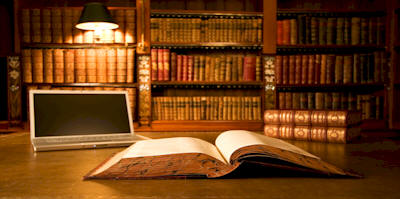 Our Family Law & Divorce Practice
A divorce is rarely easy. When children are involved, even an amicable divorce can take a turn for the worst. When property is involved, it is important to take action to ensure that your future interests are taken care of. Although technically a divorce is a decision made and carried out between two people, the truth is that the choice to enter into a divorce will have much wider-spread ramifications.
For this reason, divorce is an extremely delicate area of the law that should not be handled by an inexperienced, clumsy attorney. You deserve to have the assistance of someone who is intimate with this area of the law, someone who will be able to help you navigate through the process with as much ease and speed as possible. Mishandling of a case such as this can have detrimental effects, turning what could have been seamless into a bitter, drawn out courtroom battle. You should not risk it. With the help of an experienced divorce attorney, your divorce or family law matter can be handled in such a way as to benefit your current and future interests as well as those of your family.
At The Law Offices of DiPaolo & DiPaolo, LLP, our goal is to educate, negotiate, mediate or litigate to the best interests of our clients. When you work with an attorney at our firm, you have the backing of our entire team in helping you achieve a favorable result in your family law issue.
Divorce

Contested & Uncontested Divorce

Separation Agreements

Business Asset Division

Child Custody

Child Support

Child Visitation

Domestic Violence

Enforcement of Orders

Equitable Distribution

Fathers Rights

Grandparental Rights

High Net Worth Cases

Mediation

Modifications

Orders of Protection

Parental Alienation

Prenuptial Agreements

Relocation

Spousal Support

Visitation Cases

Women's Rights
Our lawyers are seasoned professionals who handle a variety of cases, including:
Larceny — If you have been charged with theft of any kind, it's important that you have quality defense to help reduce the charges against you, if possible.

Assault/harassment — Assault is a misdemeanor charge that will leave a mark on your record. You need a qualified attorney who will work to clear your name.

Traffic violations/suspended license — One traffic violation may seem minor, but it can lead to fines, increased insurance rates and license suspension.

Drug charges — If you were charged with possession of illegal drugs, we will help you to seek alternatives to punishment and lessen the implications of such a charge.

White collar crimes — If you were charged with fraud, forgery, money laundering or perjury, your reputation and career may be on the line, we can help defend you from these white collar crimes charges.

Weapons charges — We provide strong defense against possession and sales of illegal weapons.

Domestic violence — We will fight to protect you from domestic violence charges so that your name, and record, is cleared.

DWI — We can help you to avoid steep penalties associated with DWI and other related charges.

Criminal defense — We provide quality defense against misdemeanor and felony charges and will work to decrease the level of a charge, or eliminate it altogether.

The Law Offices of DiPaolo & DiPaolo offers High Quality Legal Services in many areas including .......

Personal Injury - Slip & Fall
& Medical Malpractice
Wills & Trusts
Probate Services
Business Law & Contracts
Incorporations & Business Formations
Real Estate Law and Closings
Real Estate Broker Services
Appeals of all Nature
Civil Litigation & Small Claims
Collections & Judgments
Contractor Services & Liens
Computer & Technology
Copyright , Trademark & Patent
Traffic Court and Speeds
Motor Vehicle Accidents
Insurance Claims
Attorney Appearance & Per Diem
Attorney Research & Reports

SEE PARTNER MICHELLE DiPAOLO FEATURED ON CBS NEWS 48 HOURS MYSTERY
& CNBC's AMERICAN GREED